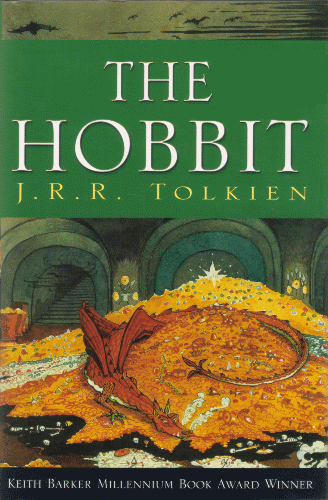 The Hobbit
J.R.R. Tolkien
2001 Edition
HarperCollins for The Book People/Ted Smart
London / St. Helens
ISBN 0007635990
Hardback in dustwrapper
Illustrated by David Wyatt
Page Ref.: None

Notes
Features Thror's Map and the Map of Wilderland on integral pages. Cover illustration and illustrated chapter headings by David Wyatt.

Includes Chapter One from The Lord of the Rings.

Reprinted?