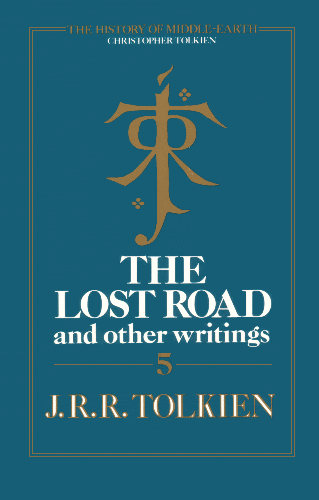 The Lost Road and Other Writings
J.R.R. Tolkien
Edited by Christopher Tolkien
BCA Edition 1987
Guild Publishing
London
CN 3049
Hardback in dustwrapper
Not illustrated
Page Ref.: p.265

Notes
Two impressions issued:

1st Impression 1987 - 2,500 copies printed
2nd Impression 1988 - has Unwin Hyman imprint on title page

Unpriced dustwrapper.

A Guide to the Contents of this volume can be found in the Articles section.