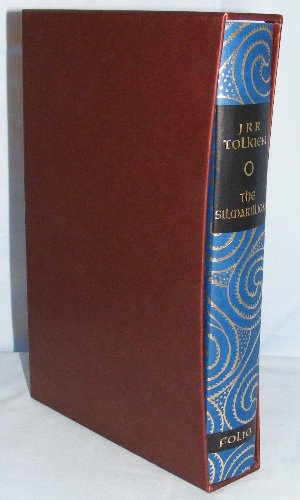 The Silmarillion.
J.R.R. Tolkien.
Edited by Christopher Tolkien.
Folio Edition 1997.
The Folio Society.
London.
ISBN: None.
Hardback. Issued in a slipcase.
Illustrated by Francis Mosley.
Page Ref.: None.

Notes
The Realms of the Noldor and the Sindar map is located facing page 138. The Map of Beleriand and the Lands to the North is inserted on a fold-out sheet at rear. Also includes a full-page illustration and illustrated chapter headings by Eric Fraser.

At least five impressions issued, all similar:

1st Impression 1997
3rd Impression 2003
4th Impression 2003
5th Impression 2004

The book can be seen here.
If you are looking for secondhand or out-of-print books then ABEbooks may be able to help.
Use the search box below to get yourself going.