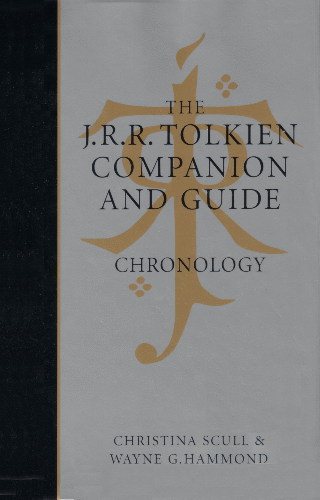 The J.R.R. Tolkien Companion and Guide: Chronology
Christina Scull and Wayne G. Hammond
1st Edition 2006
HarperCollins
London
ISBN 10: 0261103814
ISBN 13: 9780261103818
Hardback in dustwrapper
Not illustrated
Page Ref.: None

Notes
The bulk of this book consists of a chronological account of Tolkien's life. It includes a large number of quotations from letters written by Tolkien together with extracts from some of his diaries, papers in various archives and libraries, and from other unpublished or hard to find sources.

Also included are some useful listings of Tolkien's writings, art and poetry.

A listing of the Tolkien contributions to this book will be difficult and time-consuming to compile, but may appear at a later date.