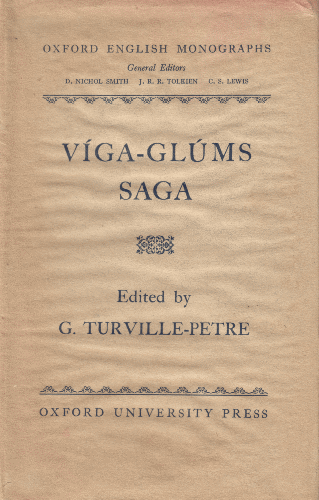 Víga-Glúms Saga
Edited by G. Turville-Petre
1st Edition 1940
Oxford University Press
London
ISBN: None
Hardback in dustwrapper
Not illustrated
Page Ref.: None

Notes
This is volume one in the Oxford English Monographs series. Tolkien was one of the General Editors for the series.

In the introduction Turville-Petre says:

"It would be difficult to overestimate all that I owe to Professor Tolkien; his sympathy and encouragement have been constant and, throughout the work, I have had the benefit of his wide scholarship."