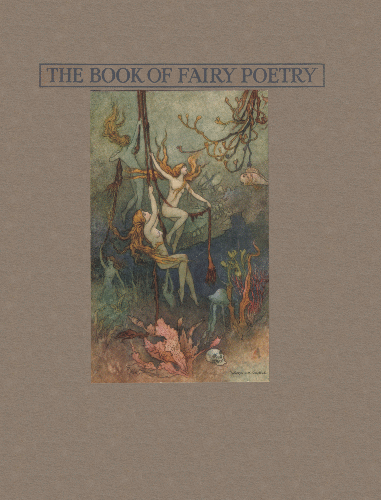 The Book of Fairy Poetry
Edited by Dora Owen
1st Edition 1920
Longmans, Green & Co.
London
ISBN: N/A
Hardback in dustwrapper
Illustrated by Warwick Goble
Page Ref.: p.279

Notes
Reprints Tolkien's poem Goblin Feet.

See pp.177-178.

Goblin Feet is also reprinted in The Annotated Hobbit.

The first two verses of Goblin Feet are reprinted in Carpenter's Biography, while the second, third and fourth verses are reprinted in Tolkien and the Great War. Also included in numerous American anthologies.

The illustration on the dustwrapper is a pasted on plate. At least six different plates were used on the dustwrapper - including the illustration for Goblin Feet - suggesting that all sixteen plates appearing inside the book could have been used.