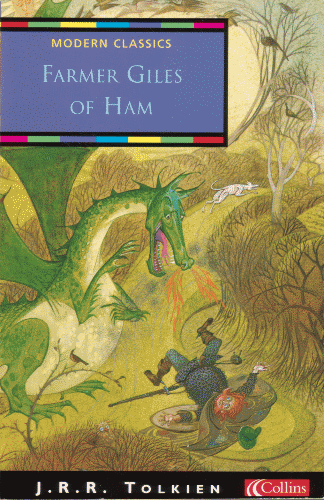 Farmer Giles of Ham
J.R.R. Tolkien
Edited by Christina Scull and Wayne G. Hammond
Modern Classics Edition
2000 Edition, 4th Impression
Collins/HarperCollins
London
ISBN 0261103784
Paperback
Illustrated by Pauline Baynes
Page Ref.: None

Notes
Reprinted?

Reproduces the text and illustrations of the First Edition of 1949 in facsimile, including the colour plates inside the upper and lower covers.

This edition also includes a map of the Little Kingdom by Pauline Baynes, an Introduction and Notes by the Editors, the first written (manuscript) version of the story, as well as an unfinished sequel.