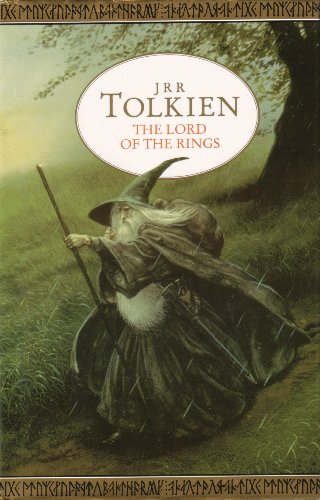 The Lord of the Rings
J.R.R. Tolkien
1994 Edition, 1st Impression
HarperCollins
London
ISBN 0261103202
Hardback in dustwrapper
Cover illustration by John Howe
Page Ref.: None

Notes
The map showing A Part of The Shire appears on page 18. The map of The West of Middle-earth at the End of the Third Age and the Map of Gondor, Rohan and Mordor appear spread over the final pages. The maps were redrawn by Stephen Raw in 1994.

Eight impressions issued before the dustwrapper design was slightly modified.

The 1st Impression of the 1994 Edition claims to be the 1991 Edition, but can be distinguished from the earlier edition by the ISBN. This error was corrected for later impressions.