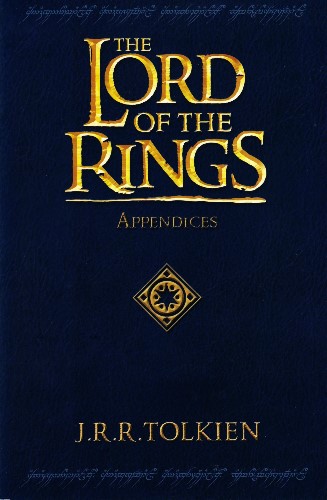 Appendices.
J.R.R. Tolkien.
Seven Volume Edition 2012, 8th(?) Impression.
HarperCollins.
London.
ISBN 9780007635566.
Paperback. Issued in a slipcase.
Cover design by ?
Page Ref.: None.

Notes
The map of The West of Middle-earth at the End of the Third Age and the Map of Gondor, Rohan and Mordor appear spread over the final pages. The maps were redrawn by Stephen Raw in 1994.

Issued as part of a seven-volume set in a slipcase.

The impression numbering appears to have been continued on from the 2001 Seven Volume Edition.