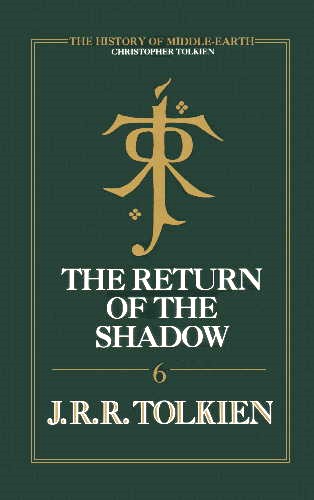 The Return of the Shadow
J.R.R. Tolkien and Christopher Tolkien
1993 Edition, 2nd Impression
HarperCollins
London
ISBN 0261102036
Hardback in dustwrapper
Not illustrated
Page Ref.: None

Notes
This may actually be the 2nd impression of the 1991 edition - the edition year may have been changed in error.

One impression only.

Only unpriced dustwrappers have been seen, but there may be priced ones out there too.

A Guide to the Contents of this volume can be found in the Articles section.