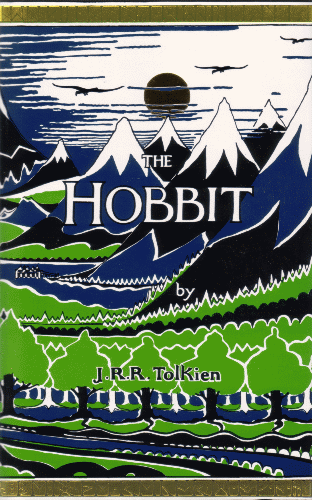 The Hobbit
J.R.R. Tolkien
1995 Edition, 1st Impression
HarperCollins
London
ISBN 0261103288
Hardback in dustwrapper
Illustrated by J.R.R. Tolkien
Page Ref.: None

Notes
Features Thror's Map and the Map of Wilderland on the endpapers. Includes five colour illustrations in addition to the eight standard black and white illustrations.

Text reset and illustrations re-originated. There were nine impressions issued, all similar.

Beginning with the 10th Impression, the background colour for the rune-inscribed border on the dustwrapper was altered from gilt to a green colour.