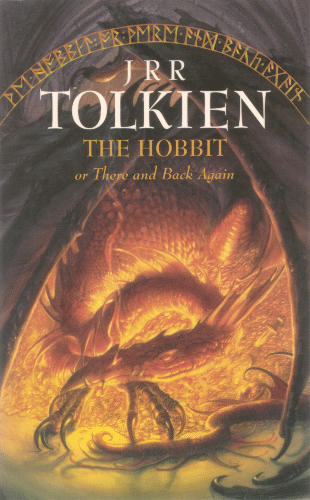 The Hobbit
J.R.R. Tolkien
1999 Edition, 1st Impression
HarperCollins
London
ISBN 0261102214
Paperback
Illustrated by J.R.R. Tolkien
Cover illustration by John Howe
Page Ref.: None

Notes
Features Thror's Map and the Map of Wilderland on integral pages, together with the eight standard black and white illustrations.

Includes Chapter One from The Lord of the Rings.

There were six impressions issued, all similar.