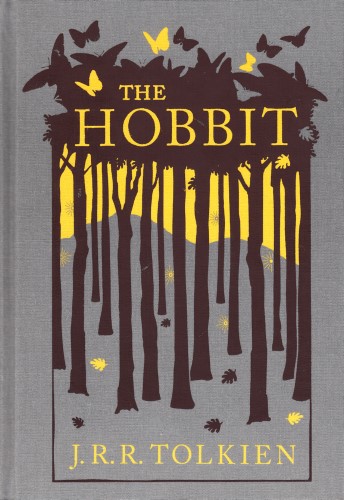 The Hobbit
J.R.R. Tolkien
Collector's Edition 2012
HarperCollins
London
ISBN 9780007487301
Hardback
Cover illustrator unknown
Illustrated by J.R.R. Tolkien
Page Ref.: None.

Notes
Features Thror's Map and the Map of Wilderland on the endpapers. Includes the black and white Mirkwood illustration and the eight standard black and white illustrations.

Includes a preface excerpted from Christopher Tolkien's foreword to the 50th Anniversary Edition of The Hobbit. The excerpt lacks the illustrations.

Also includes Chapter One from The Lord of the Rings.

At least four impressions issued.