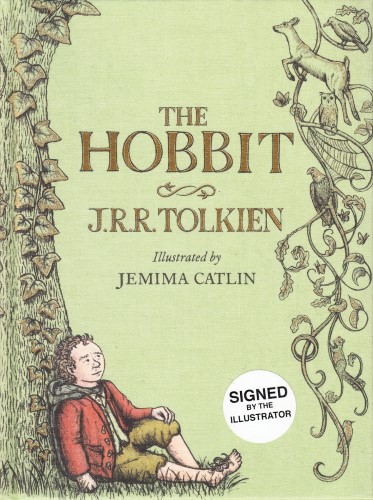 The Hobbit
J.R.R. Tolkien
Illustrated Edition 2013
HarperCollins
London
ISBN 9780007497904
Hardback
Illustrated by Jemima Catlin
Page Ref.: None

Notes
Includes Thror's Map and the Map of Wilderland in colour on integral pages together with colour illustrations by Jemima Catlin throughout.

An unknown number of copies of the 1st Impression were signed by the illustrator for distribution by HarperCollins. The signed copies distributed by the publisher bear a white "Signed by the Illustrator" sticker on the upper cover.

Reprinted?