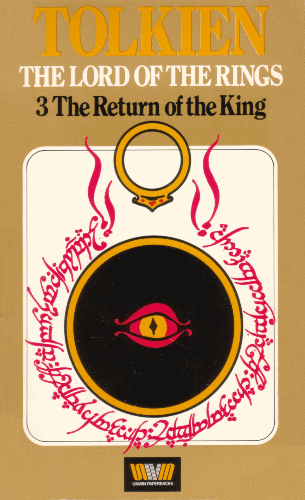 The Return of the King.
J.R.R. Tolkien.
3rd Edition 1979.
Unwin Paperbacks.
London.
ISBN 0048231576.
Paperback.
Cover illustration based on a design by J.R.R. Tolkien.
Page Ref.: pp.153-156.

Notes
The Map of Gondor, Rohan and Mordor appears on pages 12-13. The 1954 version of the map of The West of Middle-earth at the End of the Third Age appears spread over the final pages and inside the lower cover.

Two impressions issued, both similar:

1st Impression 1979
2nd Impression 1979
If you are looking for secondhand or out-of-print books then ABEbooks may be able to help.
Use the search box below to get yourself going.