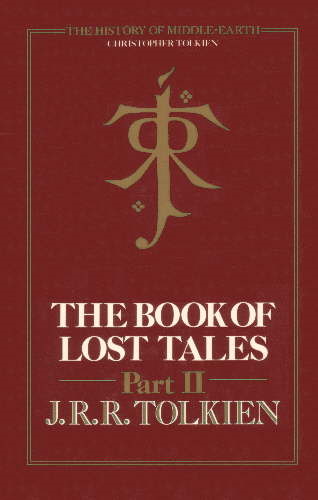 The Book of Lost Tales, Part II
J.R.R. Tolkien
Edited by Christopher Tolkien
1st Edition 1984
George Allen & Unwin
London
ISBN 0048232653
Hardback in dustwrapper
Not illustrated
Page Ref.: pp.251-252

Notes
Three impressions issued, all similar:

1st Impression 1984 - 7,500 copies printed?
2nd Impression 1984
3rd Impression 1986

The dustwrapper has a price added on an A&U sticker.

A Guide to the Contents of this volume can be found in the Articles section.