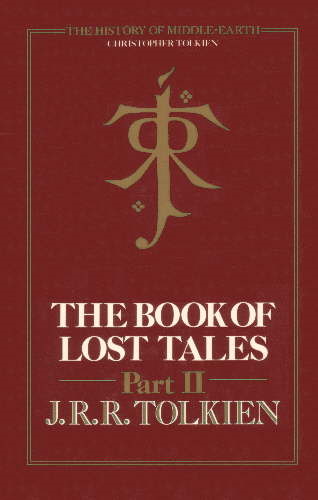 The Book of Lost Tales, Part II.
J.R.R. Tolkien.
Edited by Christopher Tolkien.
1st Edition, 4th Impression 1988.
Unwin Hyman.
London.
ISBN 0048232653.
Hardback in dustwrapper.
Not illustrated.
Page Ref.: pp.246-247.

Notes
Two impressions issued, both similar:

4th Impression 1988
5th Impression 1991

The 5th Impression does not list the 2nd-4th Impressions.

Both priced and unpriced dustwrappers have been seen.

One copy seen in a Guild dustwrapper.

A Guide to the Contents of this volume can be found in the Articles section.
If you are looking for secondhand or out-of-print books then ABEbooks may be able to help.
Use the search box below to get yourself going.