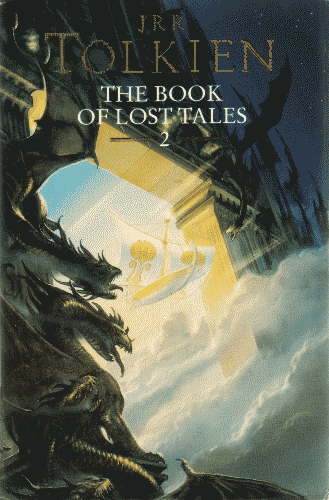 The Book of Lost Tales, Part II.
J.R.R. Tolkien.
Edited by Christopher Tolkien.
1995 Edition.
HarperCollins.
London.
ISBN 0261102141.
Paperback.
Cover illustration by John Howe.
Page Ref.: None.

Notes
Number of impressions unknown.

A Guide to the Contents of this volume can be found in the Articles section.
If you are looking for secondhand or out-of-print books then ABEbooks may be able to help.
Use the search box below to get yourself going.