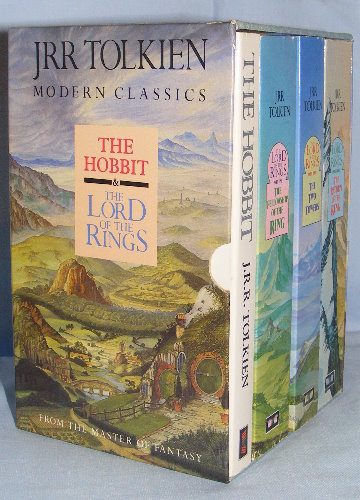 The Tolkien Box Set.
Modern Classics from the Master of Fantasy.
J.R.R. Tolkien.
See below for details of editions.
Unwin Paperbacks.
London.
ISBN 0048232165.
Paperbacks. Issued in a box.
Slipcase illustration by Roger Garland.
Page Ref.: None.

Notes
This set includes:

The Hobbit - 21st Impression 1987
The Fellowship of the Ring - 6th Impression 1987
The Two Towers - 4th Impression 1987
The Return of the King - 4th Impression 1987

Only issued containing the impression numbers noted above?
If you are looking for secondhand or out-of-print books then ABEbooks may be able to help.
Use the search box below to get yourself going.