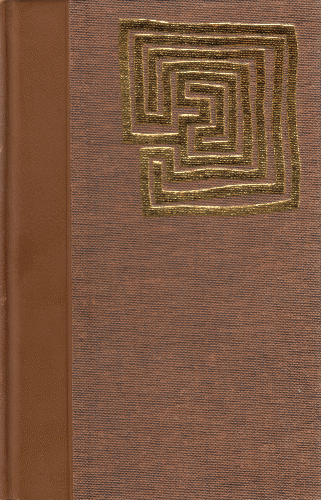 The Hobbit
J.R.R. Tolkien
Deluxe Edition 1976
George Allen & Unwin for The Folio Society
London
ISBN 0048231274**
Hardback - Issued in a slipcase
Illustrated by J.R.R. Tolkien
Page Ref.: p.52

Notes
Features Thror's Map and the Map of Wilderland on the first and last pages. Includes five colour illustrations by Tolkien in addition to the eight standard black and white illustrations coloured by H.E. Riddett.

Essentially this is the 1976 Allen & Unwin Deluxe Edition with a Folio Society title page, bound in a binding case designed by Jeff Clements.

Some copies have been seen with title pages bearing the Allen & Unwin imprint.* The Folio Society may have received some A&U sheets in error, or they might have requested additional copies after printing had been completed.

*Folio 60: A Bibliography of the Folio Society 1947-2006, compiled by Paul W. Nash, suggests that "probably only a small number" of copies were issued with the Allen & Unwin imprint. (See pp.148-9)

** The ISBN of the Allen & Unwin Deluxe Edition (0048231274) is given on the verso of the title page.