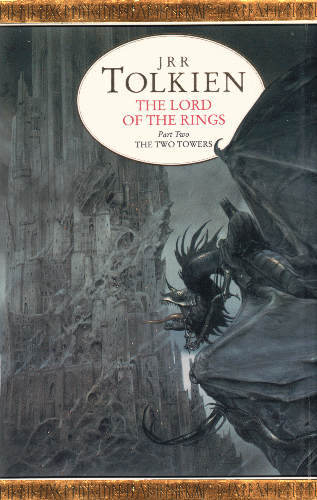 The Two Towers
J.R.R. Tolkien
1991 Edition
HarperCollins
London
ISBN 026110232X
Hardback in dustwrapper
Cover illustration by John Howe
Page Ref.: p.138

Notes
The 1980 version of the map of The West of Middle-earth at the End of the Third Age appears on both endpapers.

Not reprinted?

Dustwrapper carries the Centenary logo on the lower cover. There may be copies with a photograph of Tolkien on the lower cover, but these have not been seen.