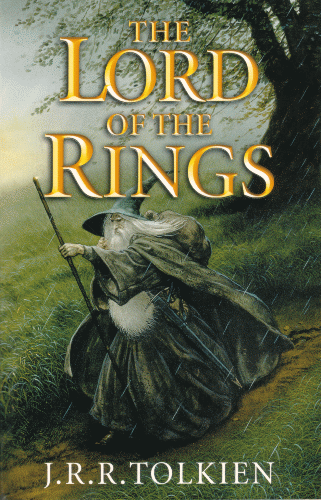 The Lord of the Rings.
J.R.R. Tolkien.
1995 Edition, ?30th Impression.
HarperCollins.
London.
ISBN 0261103253.
Paperback.
Cover illustration by John Howe.
Page Ref.: None.

Notes
The map showing A Part of The Shire appears on page 18. The map of The West of Middle-earth at the End of the Third Age and the Map of Gondor, Rohan and Mordor appear spread over integral pages. The maps were redrawn by Stephen Raw in 1994.

Number of impressions uncertain.

This cover design was in use by the 29th or 30th Impression and was still in use for the 35th Impression and possibly until the 39th Impression.