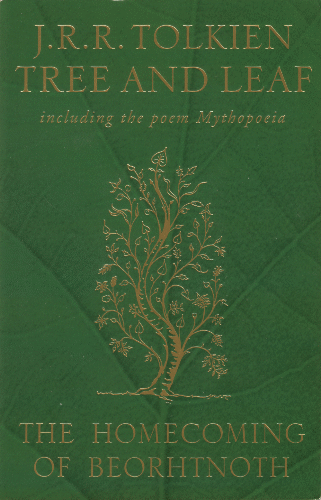 Tree and Leaf
The Homecoming of Beorhtnoth
J.R.R. Tolkien
2001 Edition
HarperCollins
London
ISBN 0007105045
Paperback
Cover illustration by J.R.R. Tolkien
Page Ref.: None

Notes
Brings together Tolkien's essay/lecture On Fairy Stories (first published in Essays Presented to Charles Williams, 1947) with his short story Leaf by Niggle (first published in The Dublin Review, 1945) and the poem Mythopoeia.

Six impressions issued.