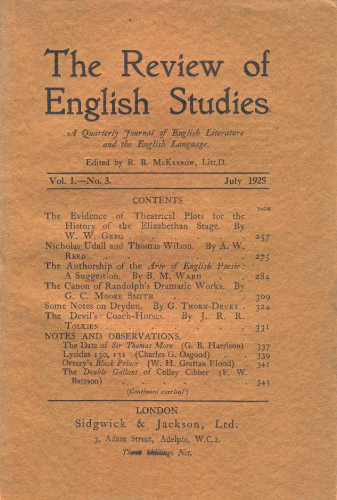 The Review of English Studies:
A Quarterly Journal of English Literature and the English Language
Edited by R.B. McKerrow
Vol. 1, No. 3
July 1925
Sidgwick & Jackson
London
ISBN: N/A
Booklet
Not illustrated
Page Ref.: p.346

Notes
Contains Tolkien's essay The Devil's Coach-Horses.

See pp.331-336.

The essay discusses eaueres, a word found in the 1922 Early English Text Society Edition of Hali Meidenhad. Tolkien suggests that rather than meaning boar, the word should be translated as draught horse.

Reprinted in The Review of English Studies Vol. 1, 1925.