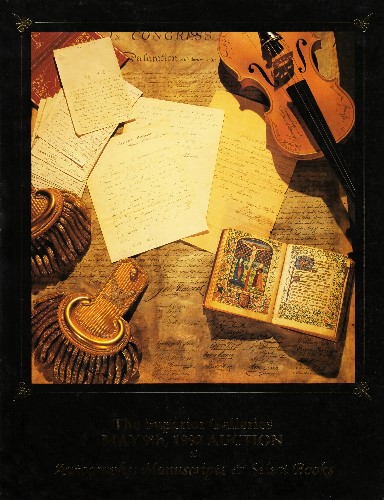 The Superior Galleries May 9th, 1992 Auction of Autographs, Manuscripts & Select Books
Editor unknown
9 May 1992
Superior Galleries
Beverly Hills
ISBN: None
Auction catalogue
Photographs throughout
Page Ref.: p.368

Notes
Lot 69 is accompanied by a photograph of four letters to Patricia Kirke written between 1955 and 1959. The excerpt visible in the photograph discuss personal matters and arrangements for a meeting.

The letters would appear to have been part of lot 362 of the Sotheby's auction English Literature and History.

These letters are not included in The Letters of J.R.R. Tolkien (1981).