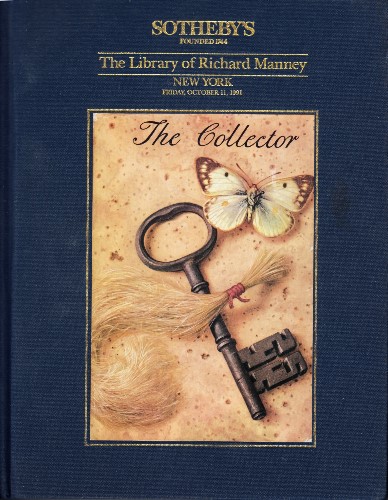 The Library of Richard Manney
Editor unknown
11 October 1991
Sotheby's
London
ISBN: None
Auction catalogue
Photographs throughout
Page Ref.: p.387

Notes
The description for lot 298 (a three volume first edition set of The Lord of the Rings) both reproduces and transcribes a tengwar inscription of an Elvish phrase found on the front endpaper of The Fellowship of the Ring:

Sí man i•yulmar n(g)win enquatuva

The phrase comes from the Quenya poem Namárië. The lot description quotes the (slightly different) transcription given in The Lord of the Rings:

Sí man i yulmar nin enquantuva

The correct transcription was published in Issue 21 of Vinyar Tengwar, along with a reproduction of the tengwar inscription.