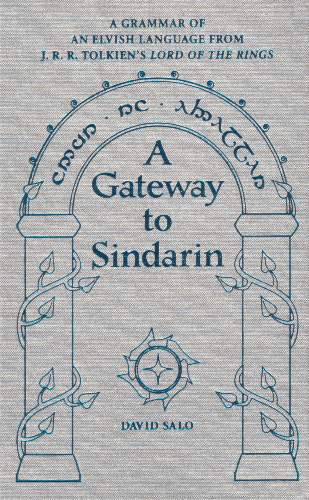 A Gateway to Sindarin
David Salo
1st Edition 2004
The University of Utah Press
Salt Lake City
ISBN 0874808006
Hardback
Cover illustrator unknown
Page Ref.: None

Notes
Reproduces all[?] extant Sindarin texts from published sources - such as The Lord of the Rings, The History of Middle-earth and Vinyar Tengwar.

Also includes a handy annotated bibliography.

Judging from some of the reviews on the web, Salo's treatment of some of the texts and the conclusions he reaches may be debatable, even so it is still a handy volume.