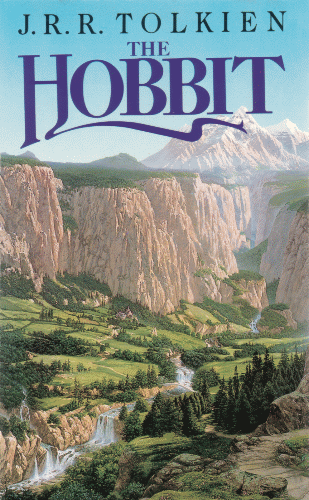 The Hobbit
J.R.R. Tolkien
1991 Edition, 1st Impression
Grafton
London
ISBN 0261102214
Paperback
Illustrated by J.R.R. Tolkien
Cover illustration by Ted Nasmith
Page Ref.: p.57

Notes
Features Thror's Map and the Map of Wilderland on the first and last pages. Also includes the eight standard black and white illustrations.

The First Impression of this Grafton Edition has been seen with two different cover designs – the first featuring Ted Nasmith's Rivendell and the second featuring John Howe's Smaug.

This is the (earlier) First State of the First Impression.