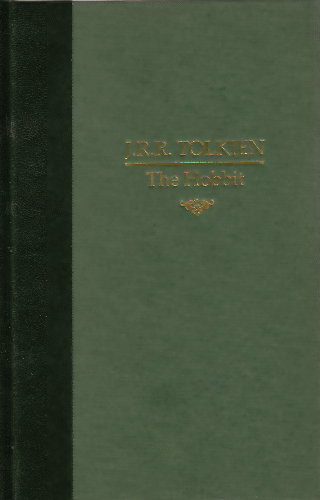 The Hobbit
J.R.R. Tolkien
BCA Edition 1992
Book Club Associates
London
CN 5115
Hardback
Illustrated by J.R.R. Tolkien
Page Ref.: None

Notes
Features Thror's Map and the Map of Wilderland on the first and last pages. Also includes the eight standard black and white illustrations.

There were two impressions issued, both similar:

1st Impression 1992
2nd Impression 1992

A hybrid 1991 copy has also been seen in this binding.