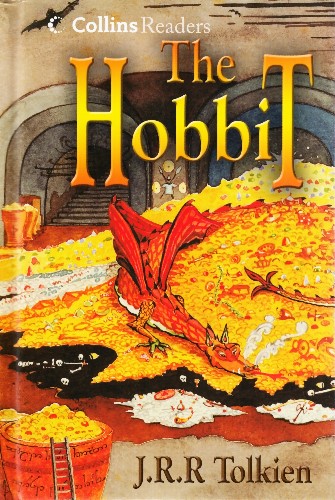 The Hobbit
J.R.R. Tolkien
Collins Readers / Cascades Edition 1993, 6th Impression
Collins Educational
London
ISBN 9780003300901
Hardback
Illustrated by J.R.R. Tolkien
Page Ref.: None

Notes
Features Thror's Map and the Map of Wilderland on the endpapers. Also includes the eight standard black and white illustrations.

At least eleven impressions of this edition had been issued previously, so it would seem that the impression numbering stepped backwards.