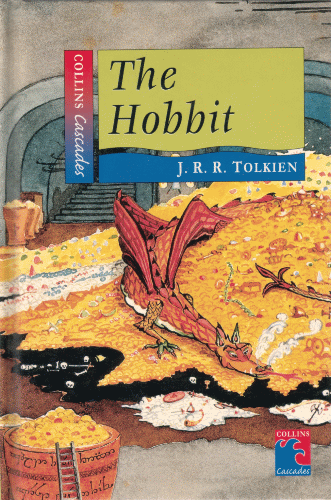 The Hobbit
J.R.R. Tolkien
Cascades Edition, 6th Impression 1998
Collins Educational
London
ISBN 0003300900
Hardback
Illustrated by J.R.R. Tolkien
Page Ref.: None

Notes
Features Thror's Map and the Map of Wilderland on the endpapers. Also includes the eight standard black and white illustrations.

There were at least six impressions issued, all similar:

6th Impression 1998
7th Impression 1999
8th Impression 2001
9th Impression 2002

At least two further impressions were issued subsequently but these are undated, with only the year of the original edition being stated.

Copies of the 6th Impression have been seen in a binding using this design as well as that used for earlier impressions.