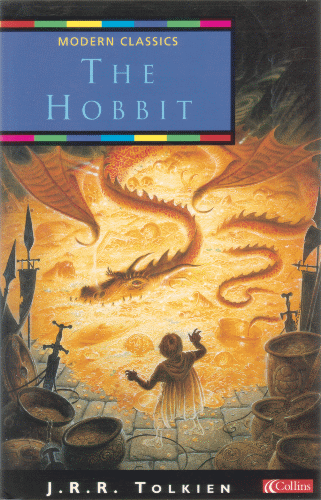 The Hobbit
J.R.R. Tolkien
Collins Modern Classics Edition 1998, 16th? Impression
Collins
London
ISBN 0006754023
Paperback
Illustrated by David Wyatt
Page Ref.: None

Notes
Features Thror's Map and the Map of Wilderland on integral pages. Cover illustration and illustrated chapter headings by David Wyatt.

No adverts for other books in the series inside the upper and lower covers. Called Modern Classics on upper cover, with Collins logo at bottom right.

Introduced sometime after the 15th Impression, but no later than the 17th Impression.

Still in similar format for the 28th Impression, and possibly until the 32nd Impression.