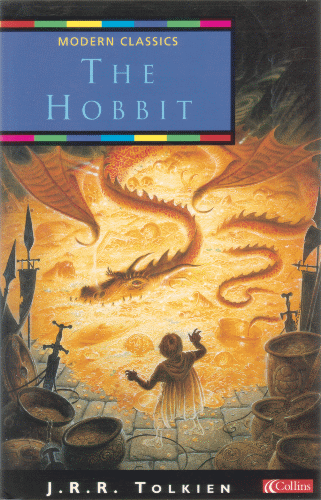 The Hobbit
J.R.R. Tolkien
Collins Modern Classics Edition 1998, 1st Impression
Collins for The Book People/Ted Smart
London / St. Helens
ISBN 0007680864
Paperback
Illustrated by David Wyatt
Page Ref.: None

Notes
Features Thror's Map and the Map of Wilderland on integral pages. Cover illustration and illustrated chapter headings by David Wyatt.

No adverts for other books in the series inside the upper and lower covers. Called Modern Classics on upper cover, with Collins logo at bottom right.

Not stated in the book that this is a Ted Smart edition, but impression numbering has been reset to zero and there is a different ISBN number. The book was sold in a Ted Smart boxed set with The Lord of the Rings - published in 2003.

Not reprinted.