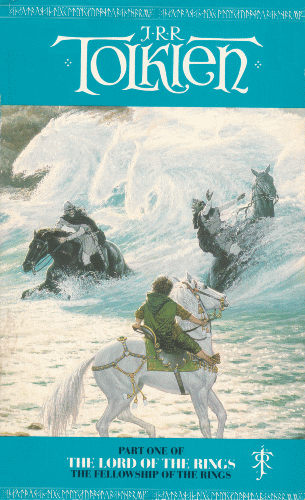 The Fellowship of the Ring
J.R.R. Tolkien
Reissued Edition, 11th Impression 1990
Unwin Paperbacks
London
ISBN 0048231851
Paperback
Cover illustration by Ted Nasmith
Page Ref.: p.156

Notes
The map showing A Part of The Shire appears on page 38. The 1980 version of the map of The West of Middle-earth at the End of the Third Age appears spread over four integral pages.

Two impressions issued, both similar:

11th Impression 1990
12th Impression 1990

This book represents the first time that the JRRT monogram appeared on the covers of the paperback Fellowship of the Ring.