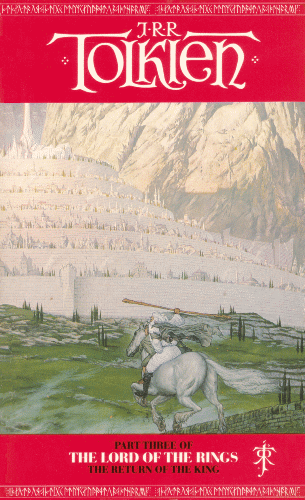 The Return of the King
J.R.R. Tolkien
Reissued Edition, 8th Impression 1990
Unwin Paperbacks
London
ISBN 0048231878
Paperback
Cover illustration by Ted Nasmith
Page Ref.: p.156

Notes
The Map of Gondor, Rohan and Mordor appears on pages 12-13. The 1980 version of the map of The West of Middle-earth at the End of the Third Age appears spread over the final pages.

Not reprinted?

This book represents the first time that the JRRT monogram appeared on the covers of the paperback Return of the King.