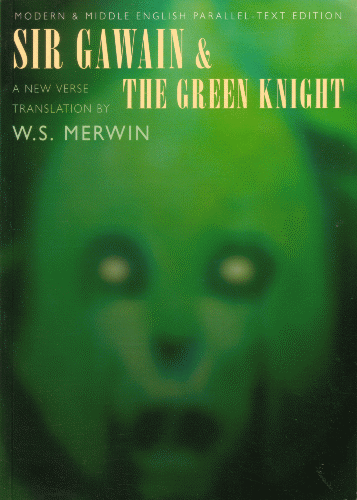 Sir Gawain and the Green Knight
A New Verse Translation
W.S. Merwin
1st Edition 2003
Bloodaxe Books
Tarset
ISBN 1852246340
Paperback
Cover image by Chip Kidd
Page Ref.: None

Notes
A bilingual edition of the Middle English romance.

The Modern English translation by W.S. Merwin is presented in parallel with the Middle English original.

The Middle English text is that prepared by J.R.R. Tolkien and E.V. Gordon for their scholarly edition (as amended by Norman Davis in 1967).

Sir Gawain and the Green Knight: A New Verse Translation was first published in the United States by Alfred A. Knopf in 2002.