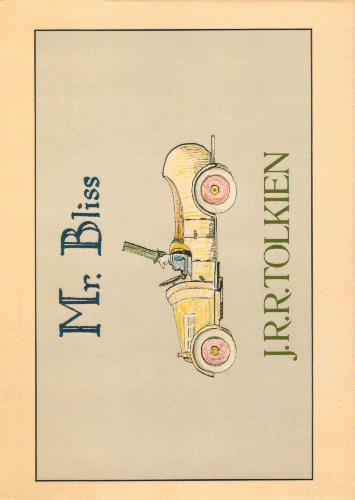 Mr. Bliss
J.R.R. Tolkien
1st Edition 1982
George Allen & Unwin
London
ISBN 0048232157
Hardback in dustwrapper
Illustrated by J.R.R. Tolkien
Page Ref.: pp.239-242

Notes
Each page of the manuscript is reproduced in facsimile with the text printed on the facing page.

Two impressions issued:

1st Impression 1982 – 50,000 copies printed?
2nd Impression 1982

Two variants of the price label have been seen:

1) A circular gold label on the lower cover.

2) A rectangular white label on the front flap.