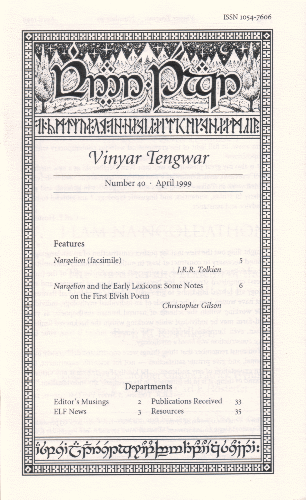 Vinyar Tengwar
Edited by Carl F. Hostetter
Issue 40, April 1999
The Elvish Linguistic Fellowship
Crofton
ISSN 10547606
Magazine
Cover illustration by Patrick Wynne
Page Ref.: None

Notes
Reproduces the manuscript page containing the Elvish poem Narqelion on page 5.

Narqelion and the Early Lexicons: Some Notes on the First Elvish Poem, an article by Christopher Gilson includes the text of the poem with extensive commentary. See pp.6-32.