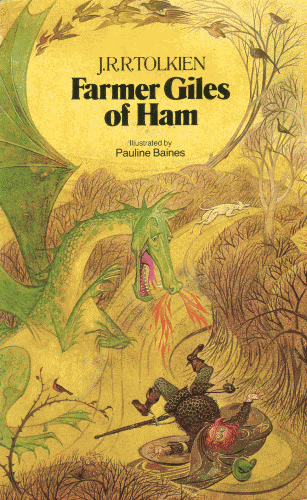 Farmer Giles of Ham
J.R.R. Tolkien
New Paperback Edition, 4th Impression 1988
Unwin Paperbacks
London
ISBN 0048232335
Paperback
Illustrated by Pauline Baynes
Page Ref.: pp.79-80

Notes
Farmer Giles of Ham had appeared in paperback format before - in a single volume combined with The Adventures of Tom Bombadil (1975).

Reprinted in 1989.