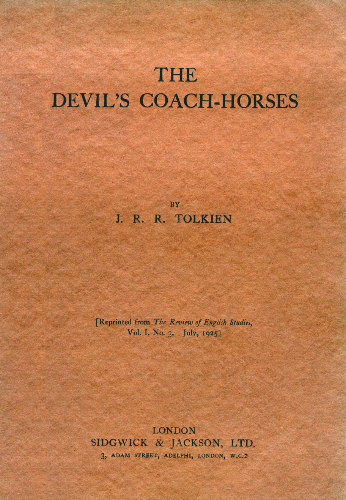 The Devil's Coach-Horses
J.R.R. Tolkien
Offprint Edition 1925
Sidgwick & Jackson
London
ISBN: N/A
Booklet
Not illustrated
Page Ref.: p.346

Notes
Reprints Tolkien's essay The Devil's Coach-Horses from The Review of English Studies.

The essay discusses eaueres, a word found in the 1922 Early English Text Society Edition of Hali Meidenhad. Tolkien suggests that rather than meaning boar, the word should be translated as draught horse.