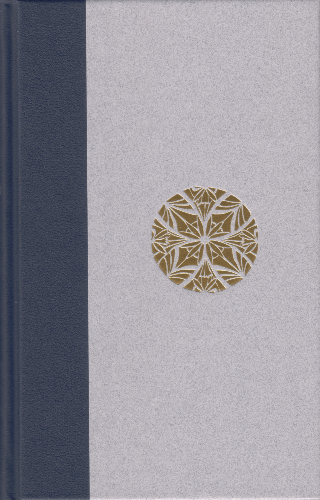 The Silmarillion
J.R.R. Tolkien
Edited by Christopher Tolkien
Deluxe Edition 2007
HarperCollins
London
ISBN 10: 0007264895
ISBN 13: 9780007264896
Hardback - Issued in a slipcase
Cover design based on artwork by J.R.R. Tolkien
Page Ref.: None

Notes
The Realms of the Noldor and the Sindar map is located facing page 106. The Map of Beleriand and the Lands to the North appears on a fold-out integral leaf at rear.

Tolkien's Taniquetil illustration and the Lúthien Tinúviel emblem appear as frontispieces.

Also includes part of a letter to Milton Waldman written in 1951. (Previously published in The Letters of J.R.R. Tolkien (1981) – See Letter 131).

At least two impressions issued.