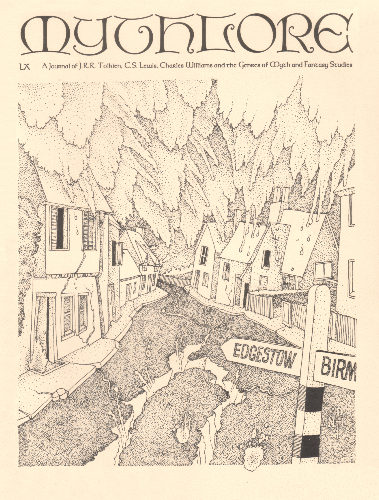 Mythlore
Edited by Glen Goodknight
Issue 60, Vol.16, No.2
Winter 1989
The Mythopoeic Society
Monterey Park
ISSN 01469339
Magazine
Cover illustration by Nancy-Lou Patterson
Page Ref.: None

Notes
Includes Among the Trees: Seeking the Spirit of Narqelion, an article by Paul Nolan Hyde that includes the text of the Elvish poem Narqelion together with an English translation and several early Tolkien poems. See pp.48-53.

A summary of the article by Jorge Quiñónez, including the text of the poem and an English translation, was published in Vinyar Tengwar 12, see pp.16-17.