Murraymints advert, c.1956
The authorised texts of both The Hobbit and The Lord of the Rings have always been closely guarded, and any intended changes made under the supervision of J. R. R. Tolkien or his son, and literary executor, Christopher. The only condensed edition of The Hobbit to be published was issued in 1964 when the story was serialised in Princess – a British magazine aimed at pre-teenage girls. Surprisingly, the abridgement was completed with minimal input from Tolkien, or his publisher.
The text was accompanied by a series of 83 illustrations by Ferguson Dewar. Commissioned specifically for the serial and exhibited in full for the first time at Tolkien 2019; this was the first English-language edition of The Hobbit to be illustrated by an artist other than the author.
"Ferguson Dewar" was the professional name of Edwin Peter Dewar (known as Peter to friends and family). He also signed his work as "FG" and "Fergus".
Dewar was born in 1925 in Edinburgh, the eldest child of Peter Ferguson Dewar and his wife Laura. After attending George Heriot's School, he joined he Royal Navy, serving on HMS Onslow on the Russian convoys until he was seriously injured on 15 August 1945 (VJ Day). After being invalided out of the Navy, he attended Bradford School of Art, specialising in illustration and cartoons.
Initially based in Harrogate and then moving to Brighton while he worked for the Rank Organisation in London, he was involved in illustration work and film publicity. His earliest known work as a freelance artist in the late-1950s and 1960s included illustrations for articles in Woman's Own magazine, packaging artwork for Hollands Toffees and advertising materials for the P&O cruise line and Murraymints.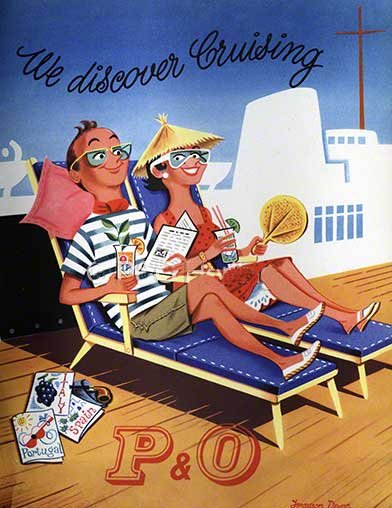 P&O advert, c.1955

- illustration for a serialization, 1957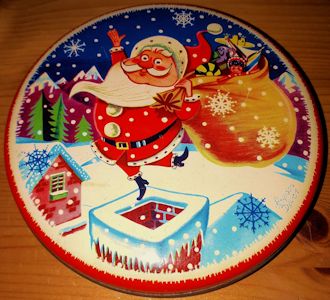 Hollands Toffees confectionery tin, c.1950s
Dewar worked as an illustrator for magazine publishers D. C. Thompson, Fleetway Publications and IPC Magazines via the B. L. Kearley illustration agency, producing artwork and cartoon strips for series including Tommy Trouble, The Herbs, Alice in Spaceland (with Mark Peppe), The Magic Roundabout and The Wonderful Island of Yum. As a regular contributor to Fleetway Publications' magazines, this made him a logical choice to illustrated the serialization of The Hobbit in 1964.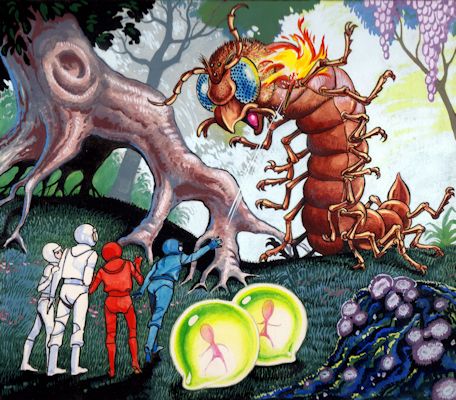 magazine - illustration for serial, 1966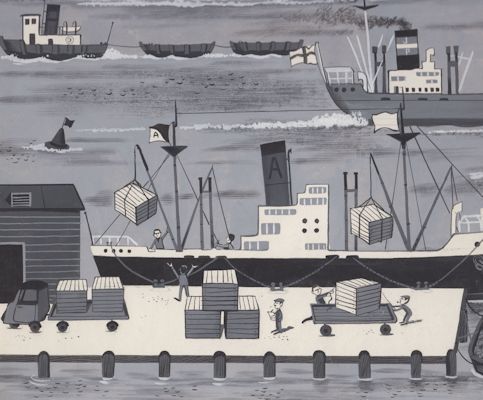 magazine - detail from an illustration for an article, , 1967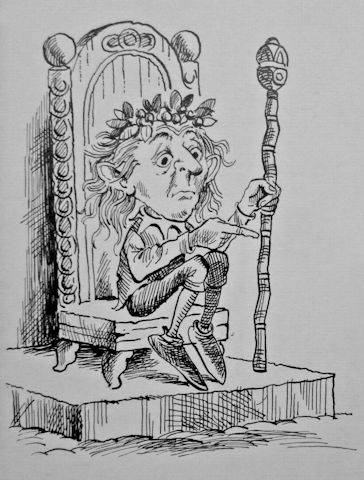 - from serialisation in magazine in 1964
Later, in the 1970s, after moving to South Chailey near Brighton in East Sussex, Ferguson Dewar drifted away from magazine and comic work to illustrate children's picture books such as Dusty the Donkey and Ugly Dudley. He also produced cover illustrations for Chailey News, a parish magazine, from 1977 until his death on 13 August 1992.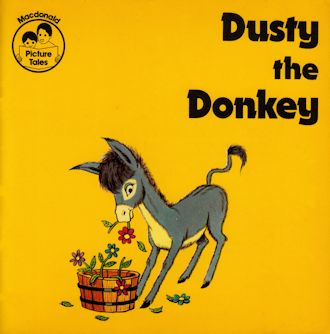 , picture book, 1977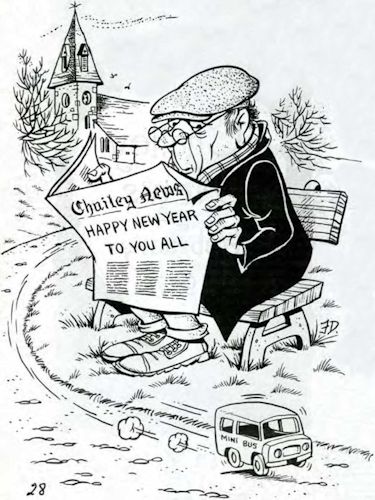 - cover illustration for the January 1977 issue
If you are looking for new, secondhand or out-of-print books then AbeBooks UK may be able to help.
Alternatively, you can search and order through AbeBooks.com.